Opportunities of many kinds are taking place here in the U.S. and throughout the world. Conferences, courses and employment opportunities are coming and going and change frequently, so be sure to check back from time to time. Don't miss the latest news and notifications of upcoming programs. And, of course, if you have any conferences, courses or employment opportunities that you would like to see on our site, please send them in for consideration! Visuals, such as flyers or brochures are helpful to accompany the news item.
Jul
9
Sun
SAVE THE DATE: The 17th Annual Summer Music Conference
SAVE-THE-DATE!
Our annual Waldorf music conference will be held July 9-14 in the Milwaukee, WI area. Our guest presenter will be Christiaan Boele, master teacher of Werbeck voice work. He conducts various master classes, courses and schooling of the voice sessions around the world. Students from over ten countries travel to Christiaan to study. In addition, he leads a touring ensemble of twelve singers and continues to perform as a soloist.
We will be working with the Werbeck exercises and how we can bring a healthy model of singing to our children and others. Both personal and pedagogical aspects of Werbeck singing will be covered, and the conference will include content in the Waldorf music pedagogy and curriculum, flute, lyre, Spatial Dynamics, and more.
More details to come!
The 18th Annual Summer Music Conference

@ Michael Fields Agricultural Institute
Jul 9 @ 5:30 pm – Jul 14 @ 1:30 pm

Sponsored by the Association for Waldorf Music Education
with guest presenter Christiaan Boele
Michael Fields Agricultural Institute
July 9-14, 2017
For music teachers, early childhood and class teachers, parents, administrators—all are welcome!
~ Singing as a New Means for (Self-)Education ~
Founding a new musical culture as an answer to the needs of our time
The Association for Waldorf Music Education is very pleased to have the opportunity this summer of 2017 to host our annual summer music conference with master teacher, Christiaan Boele in beautiful southeastern Wisconsin, at the Michael Fields Agricultural Institute in East Troy, Wisconsin from Sunday afternoon, July 9 through Friday morning, July 14.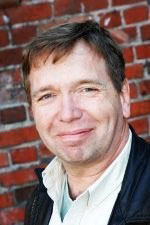 Christiaan Boele brings his vast knowledge and expertise in the Werbeck method of singing and voice work to our summer conferences in 2017! Christiaan travels around the world from his home in Europe, giving trainings, workshops and classes that focus on the proper use of the voice, its potential, and its healing power in our lives. He has trained with those who studied with famed vocalist, Valborg Werbeck-Svärdström herself (who worked with Rudolf Steiner), and has for many years, continued this approach to healthy singing and voice work that according to Steiner, can offer a major contribution to the future evolution of humanity.
During the conferences, Christiaan will be available during the week to offer individual 45-minute voice lessons to participants wishing to deepen their own personal voice work for a fee of $65 per lesson. Cash only will be accepted, and will be paid to Christiaan directly at the time of the lesson. If you are interested, please note this when you register, or as soon as possible during the conference, as these slots will fill up fast! His cancellation policy requires that if someone cancels, for any reason, he expects payment for the full cost of the lessons. The ONLY exception is if you are able to find another person to take your lesson time!
During the conference, we will also be covering many other topics of interest such as: instrumental music in the Waldorf curriculum, specific grade-related repertoire and activities (songs, movement, games, etc.), and Spacial Dynamics. There will be an evening of music presentations we have worked on together, and/or individually, to share with one another and the larger community.
Conference Fee:
$450 for AWME members ($40 discount!); $490 for non-members, everyone after May 31st

For more questions or information, please contact Andrea Lyman.
________________________________________________________________________
REGISTER NOW! – We welcome all registrations through the deadline June 15, 2017.